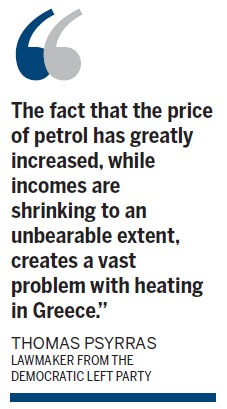 Fireplaces were long a status symbol for Greece's up-and-coming middle-class, like the second car and the flat-screen TV. Now they are increasingly their owners' only defense against the encroaching winter cold.
A steep increase in heating costs has led many Greeks to switch from heating oil to wood. But the price of using cheaper fuel is growing.
Illegal loggers are slashing through forests already devastated by years of summer wildfires. Air pollution from wood smoke is choking the country's main cities. And there has been an increase in blazes caused by carelessly attended woodstoves.