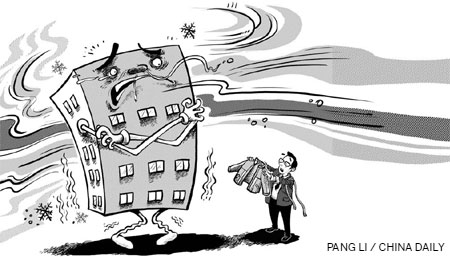 With the country's dramatic economic growth and rising living standards more people in the south of China are demanding central heating to keep them snug in winter.
China, based on historic experience, is geographically divided into North China and South China along the Qinling Mountain Range and the Huaihe River. Winter in the north is much colder and lasts much longer than in the south, and a public heating supply system was established as a necessity in North China, while people in the south still have to find their own means to stay warm. Such an arrangement was a compromise due to China's economic strength in the 1950s when the heating system was introduced in the north.
At that time South China enjoyed shorter winters based on the criteria that it had less than 90 days in one year when the temperature dropped below 5 C. A determining factor when the Qinling-Huaihe North/South division was drawn up. However, climate change means the winters have been getting colder in South China, and many cities in the south of the country now meet this criteria. This fact has prompted calls for a public heating system in the south.