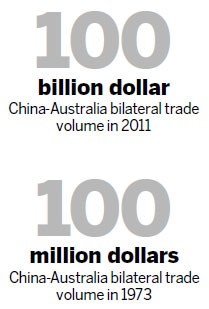 Australia on Wednesday unveiled the country's first national security strategy, placing Canberra's principal focus on the Asian region.
Australian Prime Minister Julia Gillard launched the strategy at the Australian National University in Canberra. She said Australia's principal national security focus will be on its own region, as the global economic and strategic center of gravity continues to move east, bringing great opportunities as well as risks and challenges that must be managed, according to Xinhua News Agency.
The strategy describes eight pillars of Australia's approach to national security, including countering terrorism, promoting a secure international environment and the Australia-United States alliance.