Mali action presents Hollande in new light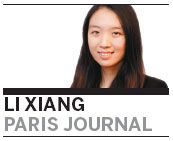 The swift French military intervention in Mali appears to have transformed the soft image of French President Francois Hollande into that of a wartime commander-in-chief who is decisive in fighting terrorism in the West African country.
Hollande has gained unprecedented unanimous support from across the political spectrum at home since being elected in May. French politicians from the right and left have voiced support for the Mali intervention, calling it a legitimate action by France.
Public opinion is also backing Hollande - who would otherwise face plunging popularity at home over domestic economic policies - with 75 percent of French people polled saying they back the president's decision.

Today's Top News
Editor's picks
Most Viewed