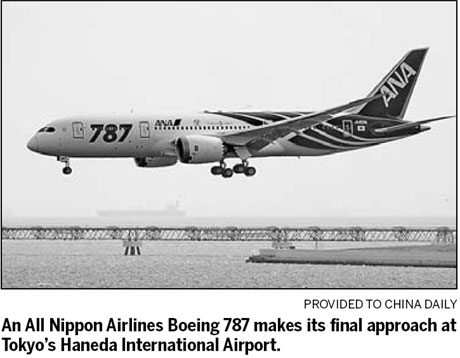 Chinese airlines will keep a close eye on the troubles surrounding the Boeing Co's 787 Dreamliner, but two Chinese carriers said on Thursday that their orders for the aircraft will not change.
Boeing 787 Dreamliners, the plane manufacturer's newest product, have had two serious problems this year that are now believed to be battery-related.
On Wednesday, an All Nippon Airways Co Ltd flight made an emergency landing in Takamatsu, Japan, after the cockpit was alerted to battery problems.