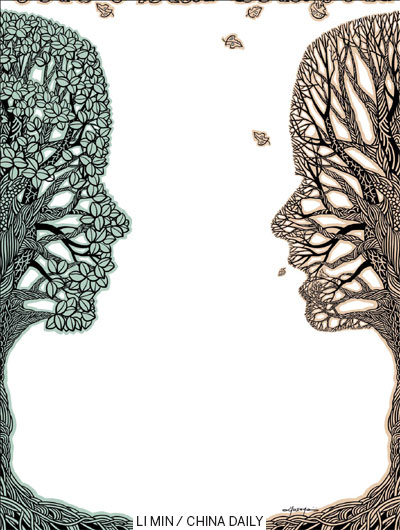 Death is still a taboo subject among many Chinese, but now there are increasing calls for a fresh approach to the end of life, as Zhao Xu reports.
It's been nearly six weeks since her 82-year-old mother died, but Huang Yuan still cringes when she remembers the glimpses she caught of the elderly woman behind the thick glass wall of the intensive care unit. It's a wall that separates, often once and for all, the realm of the living and the immediate, dark corridor leading to the world of death.
"My mother had lost the ability to expectorate. So to prevent her from choking on the phlegm building up in her throat, the doctors decided to place her face down," said Huang, taking long, hard pauses between words as she tried to simultaneously recall but also blunt the painful memories.