China Daily launches Africa Weekly edition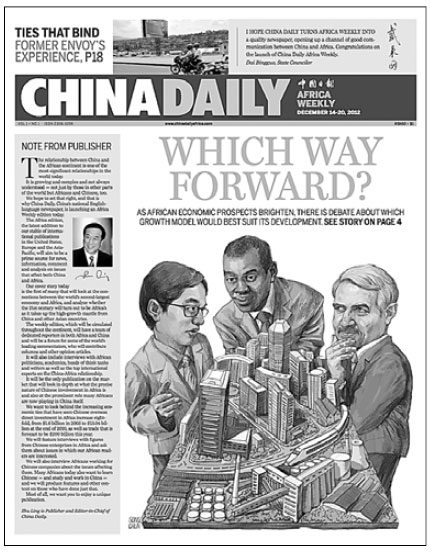 China Daily launches its Africa edition, the first English-language newspaper published in Africa by a Chinese media enterprise, on Dec 14.
China Daily Africa Weekly marks a significant milestone in the overseas development of China Daily and joins the paper's international stable of publications in the United States, Europe and the Asia-Pacific as well as Hong Kong.
"The relationship between China and the African continent is one of the most significant relationships in the world today. It is growing and complex and not always understood - not just by those in other parts of the world but Africans and Chinese, too," said Zhu Ling, China Daily's publisher and editor-in-chief. "We hope to set that straight, and that is why China Daily, China's largest English-language newspaper, is launching an Africa edition."

Today's Top News
Editor's picks
Most Viewed