Human rights scholars call for online legal protection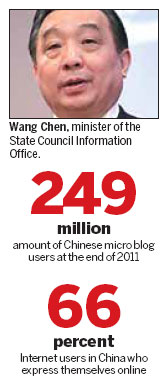 A leading Chinese human rights expert has called for Web users to remember their morals and for legal measures to be introduced to protect against privacy infringements online.
The Internet has become a channel for the public to participate in politics, and a platform for the authorities to publicize government affairs, Li Junru, vice-president of the China Society for Human Rights Studies, said on Wednesday.
However, morals and a legal framework are needed to curb problems such as personal data leaks, he said at the Fifth Beijing Forum on Human Rights.

Today's Top News
Editor's picks
Most Viewed