Europe's path to a new humanism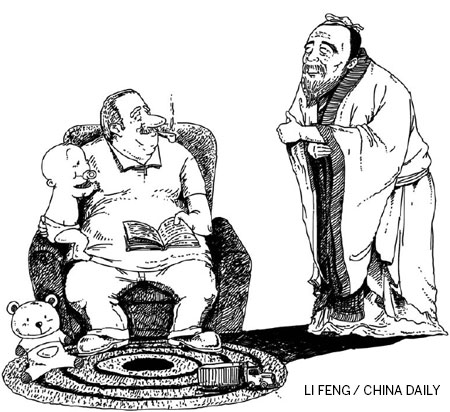 Few people realize the great appeal of Chinese thought in today's Europe. Germany, for example, is de facto undergoing a transformation away from sheer philosophical idealism toward a lofty Confucian pragmatism.
Although Germany is conservative about its deep affection for the Far East (it still doesn't officially recognize "multiculturalism"), it will adapt to China eventually - and I'm not just referring to its 28,000-odd Chinese students, the impact of Confucius Institutes on Germany's cultural centers and Germany's close economic ties with China. I base my argument about the Confucian revolution on three recent developments in Europe: in religion, education and intellectual culture.
In European culture, we see an ongoing secularization. Confucianism or ruxue was never a religion. Rather it was a code of conduct to create a harmonious society - the very kind of peaceful and tranquil society that socialist new Europe now aspires to become. The European Parliament in Brussels, unlike Europe's egocentric national governments, resembles a council of sages - pragmatic technocrats, not charismatic seducers.

Today's Top News
Editor's picks
Most Viewed