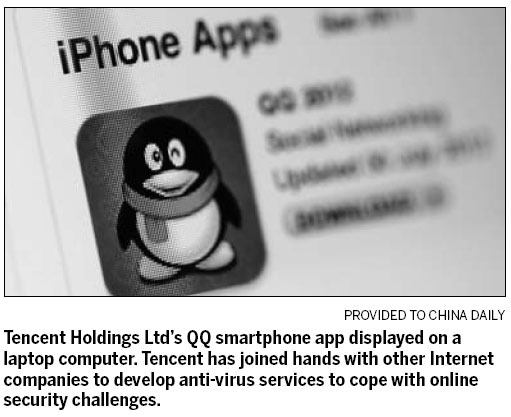 Mobile Internet is set to be the next target for malicious software and viruses in 2013, experts warned, calling for industry cooperation to protect users in China from being attacked.
More threats will target mobile devices, such as smartphones and tablets, rather than personal computers in the coming years, said Chen Yong, vice-president of Kingsoft Security, one of the nation's earliest anti-virus software developers.
The threat is set to increase because of the booming smartphone user numbers, experts predicted.