In his new theater adaptation of A Streetcar Named Desire, Liu Liang-yen has not only turned it into a musical and changed the setting to contemporary Asia but also has eliminated Stanley Kowalski's role.
The Taiwan director's pioneering adaptation of the Pulitzer Prize-winning play premiered in Taipei on Dec 5 and will be staged at the Shanghai Dramatic Arts Center from Jan 17-Feb 17.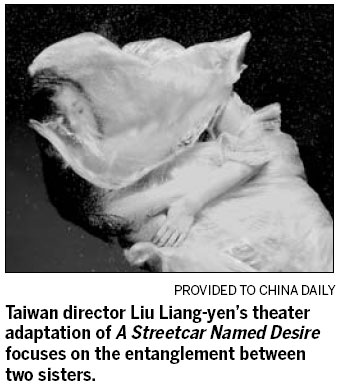 The 1947 play by American playwright Tennessee Williams tells about a woman who's past her prime time taking shelter with her sister's family. But she loses her sanity after her brother-in-law abuses and rapes her.