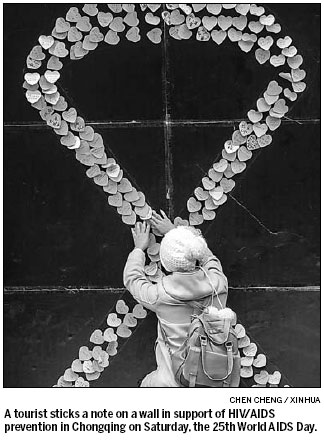 Grassroots civil society and NGOs need to play a greater role in China's fight against HIV and AIDS, Health Minister Chen Zhu said on Saturday.
Speaking at a ceremony to mark the 25th World AIDS Day on Saturday, he said the country has a low prevalence of HIV, saying the virus has been found in less than 0.06 percent of the population.
He said sexual intercourse has become the main channel of HIV infection, particularly among homosexual men, and said a major difficulty in the fight against the virus now lies in detection.