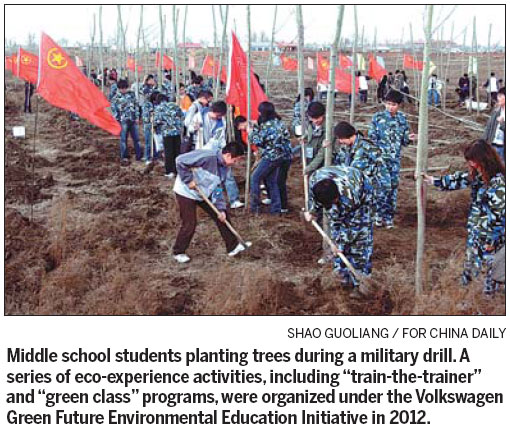 German automaker Volkswagen is embarking on another long-term commitment to educate the young generation of Chinese about the environment.
Volkswagen Green Future Environmental Education Initiative, a program jointly initiated by the Center for Environmental Education and Communications, under the Ministry of Environmental Protection, and Volkswagen Group (China), is a second five-year "green" project undertaken by the company.
Between 2012 and 2016, Volkswagen Group China, working closely with the environmental education center and Youth Nature and Biodiversity Conservation Union from Germany, will work to bring its "eco-experience" environmental education concept and model to China.