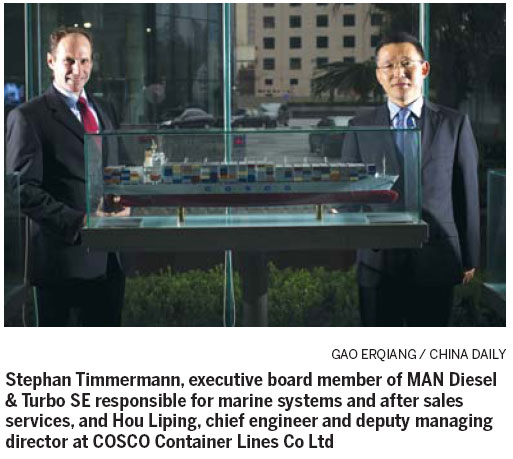 MAN Diesel & Turbo, world market leader for large diesel engines used in ships and power stations, is playing an important role in the effort by Chinese shipping companies to meet new global standards to reduce emission and increase efficiency.
"About 75 percent or more of Chinese ships are equipped with main engines from MAN," said Stephan Timmermann, executive board member of MAN Diesel & Turbo SE responsible for marine systems and after sales services.
Hou Liping, chief engineer and deputy managing director at COSCO Container Lines Co Ltd, said the subsidiary of COSCO Group "now has 106 vessels, 99 of them equipped with MAN main engines. Only seven use different engine brands in our entire fleet."