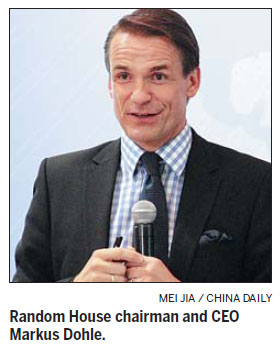 Markus Dohle, chairman and CEO of Random House, says that to fit into the global trend of digital transformation, the Chinese e-market should not get too used to low-priced content but offer e-books with a premium price that readers will buy.
While the US market started with digital content and devices, and then the premium-price segment followed naturally, the Chinese market lacks such premium content.
"The Chinese market is the one with growing importance, but its existing business mode and pattern are different from any other market we're operating in," Dohle says during his first-time visit to China in late October.