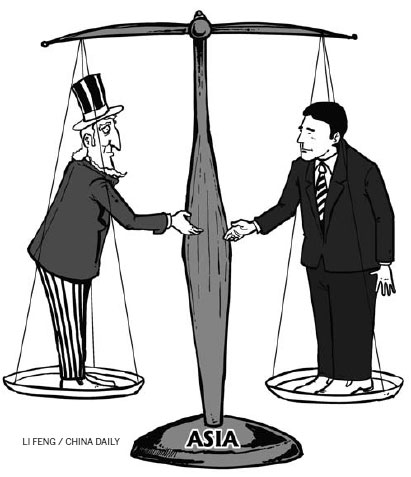 US President Barack Obama is on a four-day visit from Nov 17 to Thailand, Myanmar and Cambodia, where he will also attend the 7th East Asia Summit in Phnom Penh.
Some reports in the international media say the fact that Obama has chosen to visit Southeast Asia on his first foreign tour after being re-elected president shows that he wants to expedite the United States' strategic eastward shift and "upgrade" its China policy. Some observers even believe Obama's visit to Myanmar, the first by a US president in decades, is the "last trick" up the White House's sleeve to contain China.
These views are biased and exaggerate the negative vibes in Sino-US relations. There is no need to read too much into the timing of Obama's visit to Southeast Asia. By taking the trip, the US president wants to determine what his administration can do in the region and how. He also wants to know firsthand the attitude of East Asian countries toward the US, their relations with China and what they expect from Sino-US relations.