Australian artist Jason Wing loves to take a stroll around Fangjiacun village, in northeast suburban Beijing, his temporary home for three months. He is a resident artist at the village's Red Gate Gallery's studio.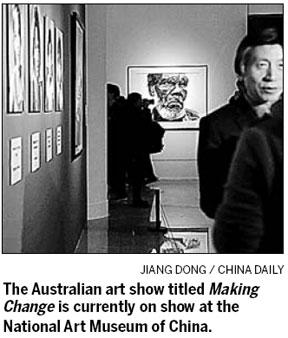 He always finds it interesting and fascinating to see piles of bricks scattered everywhere. One day he couldn't help himself - he painted the Australian aboriginal flag on a wall of bricks. The next day, a construction site nearby used up those bricks as part of their building project.
He recorded the whole process with six colored photos, and named the series The Great Wall.