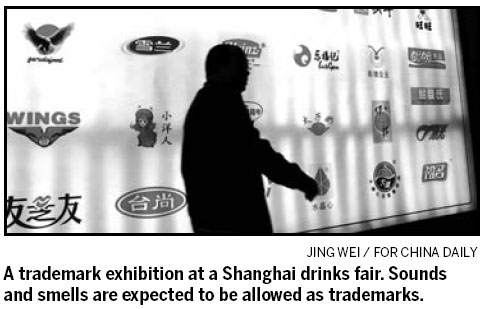 Sounds, smells, colors and moving objects can become trademarks under the latest draft amendment of China's Trademark Law, approved at an executive meeting of the State Council on Oct 31.
The amendment is "a response to emerging problems", said Zhang Jianhua, an official with the Legislative Affairs Office of the State Council.
The law was previously amended in 1993 and 2001, and Zhang said the current amendment mainly focuses on three aspects - making trademark registration more convenient, maintaining fair market competition and increasing punishments for infringement.