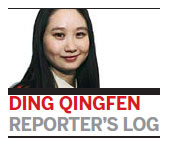 Two weeks before the 18th National Congress of the Communist Party of China started, I was on an assignment in Latin America.
In an interview with a top Peruvian trade and economy official, I was interested to hear how aware he was of the upcoming congress.
"We are certainly interested in the country's issues and what changes they could bring, because China is so important for all of us," he said.