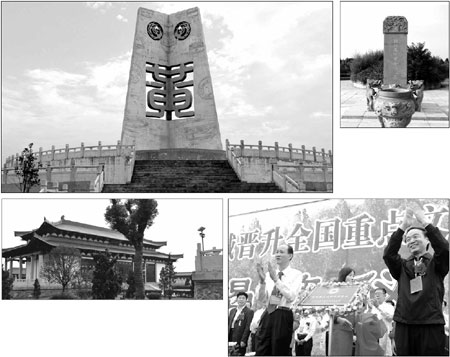 Clockwise from left: A monument highlights the Huang family name, which is one of the most common surnames in China.
The mausoleum of Huang Xie, who was a descendant of former Huang Kingdom residents and later served the Chu Kingdom as prime minister during the Warring States Period (475-221 BC).
A ceremony marking the induction of the well-preserved Huang Kingdom archeological site into the national cultural heritage protection list in 2007.
The Huang Kingdom archeological site. Photos by Xiang Mingchao / China Daily