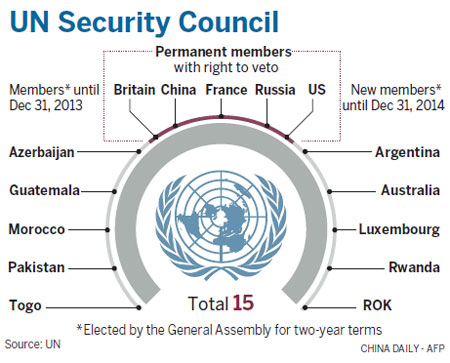 Australian Prime Minister Julia Gillard on Friday hailed Canberra's election to the United Nations Security Council, saying holding the non-permanent seat would bring an "Australian accent" to world affairs.
Australia, which received 140 votes from the secret ballot of 193 members, was elected to the two-year role beginning in January along with Rwanda, Argentina, the Republic of Korea and Luxembourg in a vote in New York on Thursday.
"This is a proud day for Australia," Gillard told reporters.