Friendly advice to Japan,US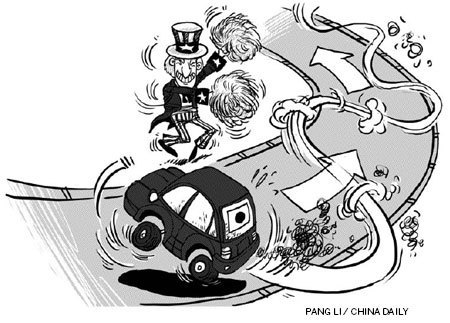 China issued a white paper on the Diaoyu Islands on Tuesday so that the international community would better understand Beijing's stance on the Diaoyu Islands dispute. This is especially important because of the United Nations General Assembly session underway in New York.
The "nationalization" of the Diaoyu Islands by Japan is not only an infringement of China's sovereignty and territorial integrity, but also a severe challenge to the post-World War II international order. The Cairo Declaration of 1943 and Potsdam Proclamation of 1945 required Japan to return Taiwan and its affiliated Diaoyu Islands to China, which is part of the international order.
The international community, especially the United States, made great efforts to build the post-World War II international order. So Washington has to be aware of the serious consequences Tokyo's provocations could cause. The US should not forget the aggressive past of Japan, especially the attacks on Pearl Harbor in 1941, which partly was the result of Washington's tolerance of Japanese expansionism.

Today's Top News
Editor's picks
Most Viewed