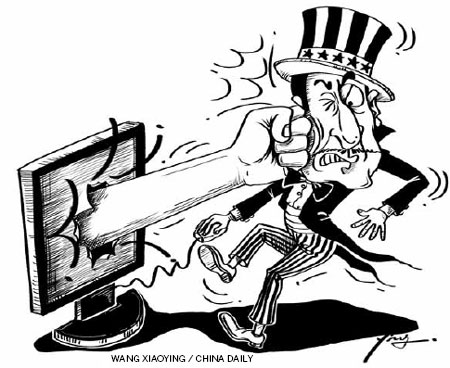 Could the Internet be totally free and should it be? The recent turmoil in the Arab world caused by a contentious video denigrating Prophet Muhammad shows the United States, which is busy promoting global Internet freedom, has paid a huge price with the lives of its diplomats.
The US ambassador to Libya was killed in an attack on the consulate in Benghazi last week. Protesters have also stormed the US Embassy in Tunis, capital of Tunisia, and held violent demonstrations outside US posts in Egypt and Sudan. Hundreds of Afghans burned cars and threw rocks at a US military base, and thousands of Pakistani students and teachers protested against the video.
In an unregulated cyber world, calumniation, fraud, violence, pornography or rumors can bring serious consequences.