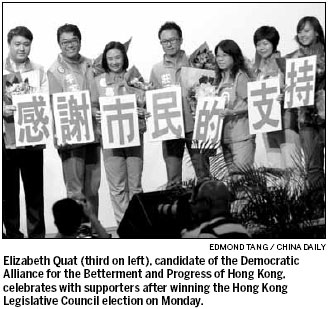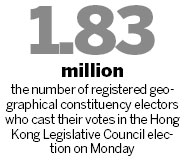 The fifth Legislative Council of the Hong Kong Special Administrative Region has been formed, with the 70 seats filled following the election, the city's Registration and Electoral Office said on Monday.
The election of Hong Kong's legislature was held on Sunday.
Electoral Affairs Commission Chairman Justice Barnabas Fung said about 1.83 million registered geographical constituency electors cast their votes, representing a provisional turnout rate of about 53 percent, compared to 45.2 percent in the 2008 Legislative Council election.