Federer thinks Djokovic is favorite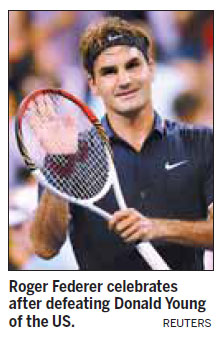 Roger Federer began his campaign for a record sixth US Open with an easy 6-3, 6-2, 6-4 win over America's Donald Young, but insisted Novak Djokovic remains the favorite to deny him an 18th major.
Top seed Federer, playing in his 52nd consecutive Grand Slam tournament, brushed aside 81st-ranked Young, who only last week stopped a run of 17 defeats in a row but who now stands at three wins and 22 losses in 2012.
Federer, who won his 17th Grand Slam trophy courtesy of his seventh Wimbledon title in July, goes on to face German veteran Bjorn Phau for a place in the last 32.

Today's Top News
Editor's picks
Most Viewed