Family photo album stirs up public emotions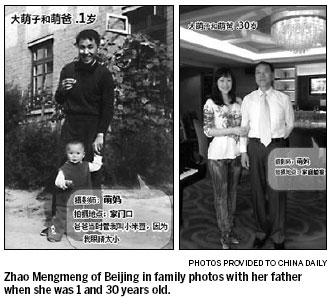 A daughter has set off an outpouring of emotion among netizens after posting a private gift to her dad online.
On Father's Day, June 17, Zhao Mengmeng, a 31-year-old editor in Beijing, gave her dad a digitized collection of old family photos of the two of them taken over the past 30 years - two permanent protagonists in different settings.
"It's a family tradition to take a picture every year around my birthday," said Zhao. "I also write down the captions for each picture and the story behind the lens."

Today's Top News
Editor's picks
Most Viewed