Development-first approach to Africa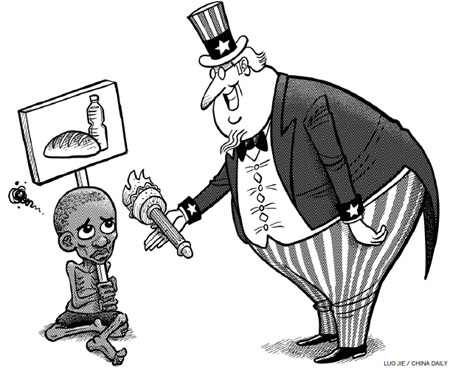 The ways and means by which the Chinese are penetrating the African continent are the subject of heated debates the world over, nowhere more so than in the United States. US Secretary of State Hillary Clinton's recent 10-day tour across Africa has brought the debates into focus.
In one camp are those who claim the Chinese are essentially behaving like neocolonialists, eager to exploit the continent's huge raw materials and mineral riches. They see the Chinese as keen on filling every nook and cranny left uncovered by Western multinational corporations.
On the opposing side, mostly outside the US and primarily in Africa and the emerging markets, are those who relish the rise of the Chinese and point to their successes as a belated form of economic justice. They believe that it is finally time for a non-Western power with deep pockets and a long-term time horizon to emerge as a viable partner for the continent.

Today's Top News
Editor's picks
Most Viewed