India's nuclear submarine set for sea trials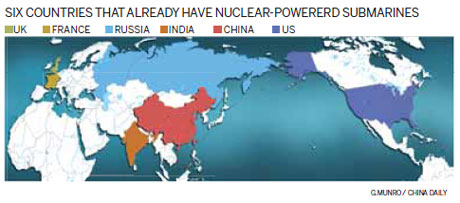 India on Wednesday said its first self-built nuclear-powered submarine was set for sea trials, as it detailed billion-dollar projects to arm its navy with warships, aircraft and modern weaponry.
The indigenous 6,000-ton INS Arihant (Destroyer of Enemies) was unveiled in 2009 as part of a project to construct five such vessels that would be armed with nuclear-tipped missiles and torpedoes.
"Arihant is steadily progressing toward operationalization, and we hope to commence sea trials in the coming months," Indian navy chief Admiral Nirmal Verma told reporters.

Today's Top News
Editor's picks
Most Viewed