Uganda welcomes Chinese investment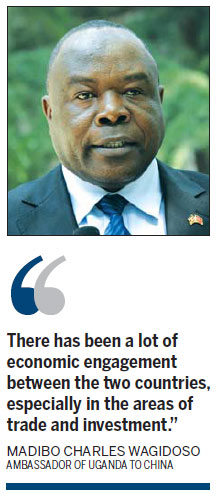 Uganda is embracing more and more Chinese investments, especially in industry, agricultural processing and tourism infrastructure, said Madibo Charles Wagidoso, ambassador of Uganda to China during a recent exclusive interview with China Daily.
Uganda, strategically located in the heart of East Africa, established bilateral relations with China when it first declared independence in 1962.
"We are really grateful that China supported Uganda during the struggle for independence, and supported Uganda politically and economically," Wagidoso said.

Today's Top News
Editor's picks
Most Viewed