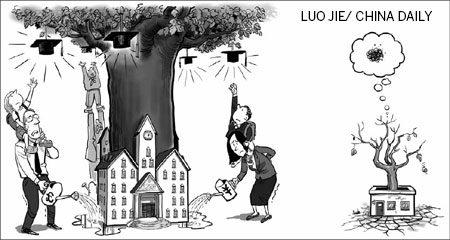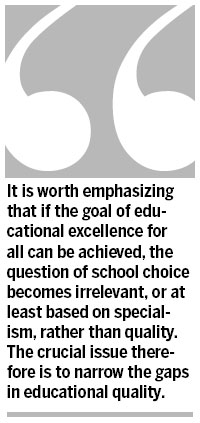 Around the world societies are struggling with the same education dilemma: what is the best system to distribute state-funded school places to children in a way that enhances both the equity and quality of education?
One key question is: should the system focus scarce resources on the most able children through selective schools or distribute resources fairly for the benefit of all through comprehensive mixed-ability schools? Governments have responded in various ways to this challenge, but not surprisingly poorer countries tend toward the former approach and richer countries toward the latter. However, whatever the system in place, parents will always seek the best school for their children, which raises the important issue of school choice.
In some countries, such as in the United Kingdom, parents are asked to state a preference for their chosen school. However, this preference will only be granted automatically if the school is undersubscribed, or in other words unpopular. For popular schools the key criteria for student entry are whether the student has special needs; a sibling currently attending the school or how near the student lives to the school, often down to the nearest centimeter. A small number of schools will hold a lottery if places are oversubscribed. Of course, parents can choose a private or independently funded school outside state provision, if they have the ability to pay. And wealthier parents can also "choose" a school for their child by moving house to a particular school's catchment area or through paying for extra tuition in a specialist subject, such as music or sport, that may open the door to specialized school scholarships. Some parents in the UK even resort to dubious or even illegal strategies to meet particular school selection criteria and gain a place at an excellent state school, thereby avoiding the costs of private education. These strategies include giving a false home address by temporarily renting a property nearby or giving the address of a relative or friend. However, the stakes are high, as if the deception is discovered it may be too late to find another school place and the parent may be prosecuted.