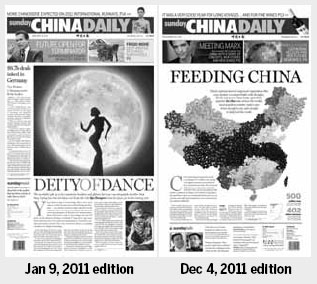 Two front pages of China Daily and a blessing in digital form ended a space trip along with astronauts on the Shenzhou IX mission on Friday.
These and other messages and blessings were taken to China's space post office, which was set up inside the Tiangong-1 space lab module, by the astronauts on June 16.
The two front pages were from China Daily's Jan 9 and Dec 4 editions last year, two of the best-designed pages.