COFCO ups quality while eyeing growth in tomato processing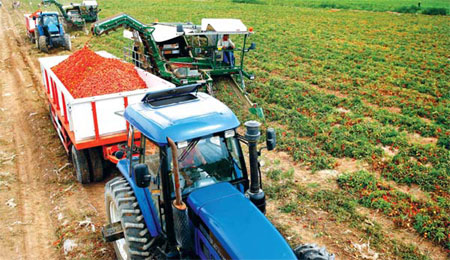 Tomatoes are harvested at one of COFCO Tunhe's farms. The company now has a complete industrial chain with quality controls at every step from seed development to planting, processing and packaging.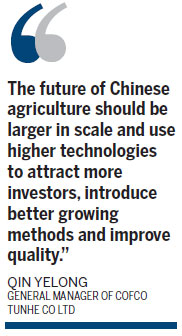 China's continued use of traditional farming methods is one of the reasons for problems in food quality, said Qin Yelong, general manager of COFCO Tunhe Co Ltd, a subsidiary of China's largest grain product processor and food manufacturer COFCO Group.

Today's Top News
Editor's picks
Most Viewed