What should China do if Greek exit from euro leads to broader financial fallout?
Updated: 2012-05-29 07:50
(China Daily)
| | | | | | | | | |
| --- | --- | --- | --- | --- | --- | --- | --- | --- |
|   | | Print | | Mail | | Large Medium  Small | 分享按钮 | 0 |

Editor's Note: A specter is haunting the world. It originates in Europe and it makes every Chinese businessman shudder. Will the eurozone fall apart if Greece drops out? And what impact would this have on China? These questions have dominated many conferences of economists, business leaders, and international relations experts in Beijing over the past couple of weeks.
Although many of them have said, or rather hope, that the chances of a Greek exit are still small, there is considerable concern that, should it happen, it would cause problems for the Chinese economy, which relies heavily on exports to Europe. Economists say that, in this context, the best protection for China is to press on with economic reform.
Q1
What will be the implications for China if Greece leaves the eurozone?
Q2
Will China be able to handle the economic fallout without Greece?
Q3
If Europe becomes less important as an import and export market, where else can China look?
Q4
What other policies can China implement to lessen the impact of economic decline in Europe?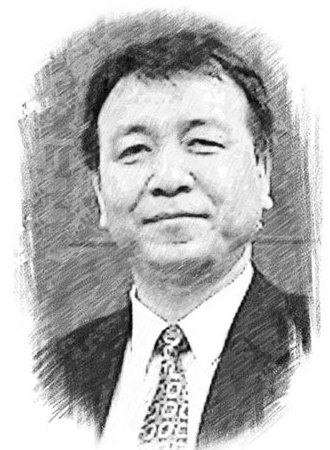 Wang Haifeng
Director of international economics at the Institute for International Economic Research, a think tank under the National Development and Reform Commission
A1
The chances of Greece leaving the eurozone, I believe, remain small. And even if it leaves the zone, the economic effect on the European Union and China will be small, since the market digested information about that possibility almost half a year ago and has adjusted itself accordingly.
Meanwhile, the EU has also prepared itself to soften the effects of a Greek exit as much as possible.
The exit, though it will harm Greece and the EU economy in the short term, may not be a bad thing for both in the long run.
Compared with a Greek exit, a decision by Italy and Spain to leave the eurozone would pose real difficulties. Italy's ability to affect the EU economy, to some extent, threatens to be as great as what Lehman Brother's bankruptcy did to the US economy during the 2008-09 period. But the chances of that happening are small.
A2
The debt crisis in the EU has mainly affected China's economy through trade and investment. Most of the effects, though, appeared last year, thus leaving less room for further deterioration.
Since late last year, China's export growth has slowed. Shipments overseas rose a mere 4.9 percent year-on-year in April, compared with 8.9 percent in March, according to the General Administration of Customs.
A3
China's exporters, in fact, have been doing more to explore emerging markets, while the EU and US economies have slowed down. Meanwhile, as Chinese products remain able to compete on price, they should continue to be popular among overseas users even in a sluggish economy.
A4
I would suggest that the government be more tolerant of a reasonable economic slowdown and pay more attention to the quality of (economic) growth.
There's no need for the central government to change its existing domestic policies radically in response to the worsening EU debt crisis as long as the country's rate of GDP growth remains above 7 percent. China should take bold measures to prevent the EU economy from deteriorating.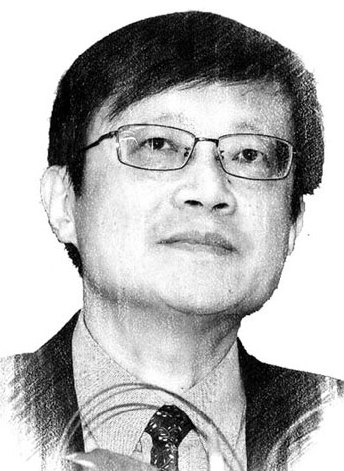 Lian Ping
Chief economist of the Bank of Communications
A1
There is little chance that Greece will leave the eurozone. If it were ever to happen, China would be vulnerable to such a situation.
China's exports to Europe would decline further in the short term. Other countries such as the United States, Japan and emerging economies would also be affected, causing China's exports to those countries to decline.
A Greek exit from the eurozone would greatly affect China's international payments and capital flow. There would be large-scale capital outflows from China's property and stock markets, because European countries are attracting global capital to return in order to deal with debt risk and because the risk appetite would fall globally. The short-term outflow of capital would depreciate the yuan, leading to domestic monetary tightening and drive up costs in the private sector.
There would certainly be a major impact on Chinese financial institutions located in Europe, which mainly conduct bond business, within two to three quarters.
A2
A Greek exit from the eurozone would definitely increase the slowdown pressure on Chinese economic growth. The Greek economy would suffer greatly. At the same time, a global financial crisis would occur due to severe market turmoil. China would inevitably be involved in such a crisis. A downturn in China's foreign trade and capital outflows would lead to a decline in private sector investment. Furthermore, the loss of capital and yuan depreciation as well as reduced market confidence would bring about economic decline in China.
A3
It's difficult for China to find another import and export market as large as Europe in the short term. Europe is now overtaking the United States as China's biggest foreign trade market. Although trade volumes between China and the emerging economies such as Russia, India and South America are surging, their markets remain relatively small.
A4
To mitigate the impact of economic decline in Europe, China should diversify its export channels, in order to stabilize export volume and expand domestic demand to reduce its reliance on exports and investment.
Policies supporting small and medium-sized enterprises should be launched as soon as possible, because they are the major drivers of domestic demand and job creation. China should boost support for science and technology including encouraging companies to carry out technological upgrading and innovation. Financial policy reform and currency policy reform should be further deepened. The social security system needs to be improved to prevent jobless people from falling into poverty.
Most importantly, an emergency plan to cope with a severe crisis must be drawn up to reduce the risks brought about by unexpected changes in the global economic situation.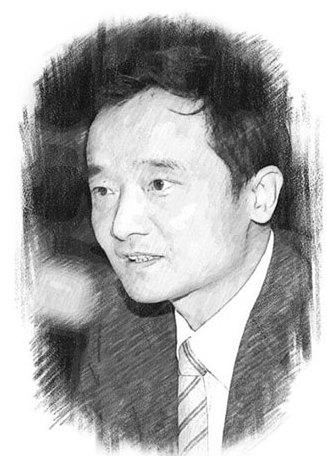 Pan Jiancheng
Deputy director-general of China Economic Monitoring and Analysis Center of the national bureau of statistics
A1
Given the amount of trade between China and Greece, if (Greece) were to leave the eurozone, that would not be likely to have a big effect on China.
What is really worrisome is that if more European countries such as Spain and Italy were to follow suit, then the eurozone would be in big trouble. In that case, the effect on China and the global economy would be huge.
The chances of that happening, though, are small for the time being.
A2
I would argue that the economic slowdown in itself doesn't matter much. We should only start to worry if the slowdown leads to a rise in unemployment and a decrease in people's incomes. So far, we haven't seen those two things happen in China.
Although the GDP growth rate slowed to 8.1 percent in the first quarter, the fifth decline seen in a row, we still need more time to know if there is a trend. And the government should be very careful in adjusting its existing policies, such as those that pertain to real estate. A large-scale stimulus package, like what we adopted during the 2008-09 period, will not prove beneficial for economic restructuring.
A3
It's a question that should be answered by businesses. Some of them have turned their eyes to other emerging markets, while some have tried to better explore the domestic market.
It's also a good time for them to become stronger competitors and adjust their plans.
A4
Since external conditions remain harsh, I believe we should do more to stimulate domestic consumption to promote growth.
China has to reform its economy, making it driven more by consumption instead of relying heavily on exports and investments. The quality, instead of scale, of growth really matters at the moment.
Given the slew of measures the government has taken, such as improving (the country's) social welfare system and reducing taxes, now is also a good time to boost domestic consumption. And I believe domestic consumption's contribution to GDP growth will climb this year.
Chinese consumer confidence in the first quarter of this year rose to its highest level since 2005, amid a lowering of inflationary pressures and a cooling of the property market, according to Nielsen's latest survey.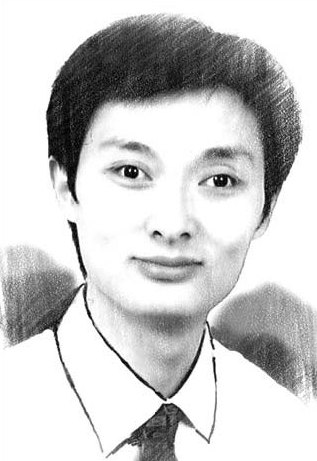 Zhang Bin
Researcher at the Institute of World Economics and Politics at the Chinese Academy of Social Sciences
A1
If Greece leaves, there are two big concerns for the Chinese economy. An exit of Greece may cause upheavals in the financial market, threatening the European banking system.
If the banking system collapses, banks cannot provide export-credit guarantees or make irrevocable letters of credit, which will be catastrophic for Chinese export enterprises and their business will be suspended. But I think that's a low-probability scenario.
The departure will also affect China's capital market. Every time Europe's debt crisis deepens, large amounts of capital withdraw from emerging economies such as China, leading to domestic currency depreciation.
In the first quarter, China's foreign exchange reserves declined (and there were) changes in China's trade balance as well as a slowdown of capital inflows.
A2
A Greek exit would be a huge challenge to China's trade if it affected the European banking system. Banks in Italy and Spain may also go out of operation for months.
It's risky that Chinese exporters will no longer trust the creditworthiness of European banks and dare not take orders.
Similar to the bankruptcy of Lehman Brothers, the chaos may only last for months, but Chinese companies must be prepared. China's economy is slowing down, a reflection of its structural transition. Whether a new round of the eurozone debt crisis will hit or not, China has to draw on its inner strength for growth.
I think an urgent task ahead for policymakers is to strive to maintain jobs in the export sector in the coming months.
A3
Exports to Europe declined greatly in the first quarter and it's true that Europe would become less important as an import and export market if the crisis intensifies.
China can still count on other emerging economies with rapid economic growth. Overall, external demand could only contribute a very limited amount to the Chinese economy in the long run.
A4
Policymakers will have very limited leeway to ease the external risks or improve the dim global economic realities. For the domestic market, a great concern is that the government should not over-stimulate the economy and release excessive liquidity, to avoid possible aftereffects.
There are ways to activate the domestic market by lowering entry barriers for service industries such as medical care and education and cutting taxes for small and medium-sized enterprises.
Opportunities for investment are enormous, but the government's role is easing market entry instead of investing heavily (by such means) as accelerating infrastructure spending.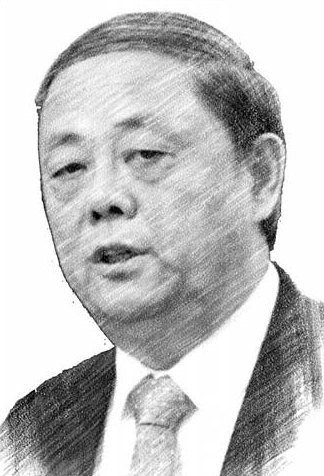 Zhang Xiaoji
Senior researcher at the foreign economic relations department of the Development Research Center of the State Council
A1
Greece itself is a small economy. If it leaves the currency union, it won't cause substantial damage to China's trade or economy. The key point lies in whether a domino effect would follow.
Which country will be the next Greece? Will the eurozone be disbanded eventually?
If the worst-case scenario happens, the Chinese economy will come under great pressure as the biggest trading partner of the euro area, and the influence might be stronger than the 2008 economic crisis.
A2
China sailed through the 2008 economic crisis smoothly. With lessons drawn from that crisis, I think the government can handle and survive a possible crisis ahead quite well.
The government has lowered its target for this year's economic growth in light of the uncertainties and challenges facing the world economy. Weaker external demand will not have a "shock" effect on China's growth, as exports are no longer a significant contributor to economic growth.
The contribution of net exports to economic growth was minus 5.8 percent in 2011. But export-oriented companies will be badly affected and many may have to lay off employees or shut down.
A3
If the current global economic recovery is sustained, China is still on track to hit the 10 percent growth rate target for exports and imports in 2012. But if Greece quits the eurozone, given its possible consequences, the target might be missed.
Exports to the European Union declined in April and the trend is very likely to persist.
A possible eurozone breakup may cause worldwide panic, making consumers more cautious about spending money.
A4
China has a huge stockpile of foreign exchange reserves and part of that could be used to bail out Europe, but China must have a bigger say in global management in return. Countries like Greece must strictly adopt a stringent fiscal plan and offer less welfare.
For China, it's impossible to shift to a consumption-driven economy in the short term, given that it is a developing country in the process of urbanization and industrialization.
Investment will remain the driving force for economic growth but big investors should switch from government to companies.
If the government could clearly express that the country will stick to reforming the market, allowing companies to have greater independence in making investment decisions and cutting taxes, China will generate enough internal strength to maintain pretty steady growth in the coming decades.
China Daily
(China Daily 05/29/2012 page16)