Getting Z-visa hard task for young foreigners in China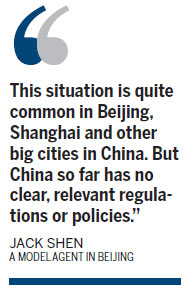 When John got his work visa, he felt very lucky: The days when he had to leave the Chinese mainland every three months for a new visa had finally ended.
With the Z-visa, he can now legally work in Beijing as a music teacher, and his next visa renewal is a year away, said John, who declined to give his full name.
But not everyone is so lucky.

Today's Top News
Editor's picks
Most Viewed