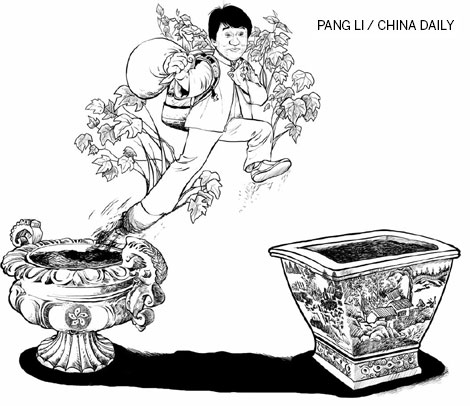 Hong Kong cinema is merging into the larger Chinese cinema, gaining strength and at the same time losing its own identity.
Hong Kong cinema used to be one of the three largest in the whole world, ranking behind only Hollywood and Bollywood in productivity. In absolute terms, mind you. Per capita, it could well have been larger than every film industry on the face of Earth.
Like all industries, Hong Kong's goes through business cycles. When I got hooked on Hong Kong movies in the late 1980s - in San Francisco's Chinatown no less, the industry was growing into the apex. A Better Tomorrow (1986) by John Woo whipped up a frenzy among movie fans, even in that small Chinese enclave in the city by the bay. An Autumn's Tale (1987), a sweet story about Chinese diaspora in New York's Chinatown, found a long queue snaking into the neighboring Italian community for its midnight premiere. "Women are trouble", Chow Yun-fat's chauvinistic putdown that disguises his affection for the female lead, turned into a catchphrase as he pronounced "trouble" in broken English, effectively changing it to "Women are teapots".