Understanding the workings of the consumer price index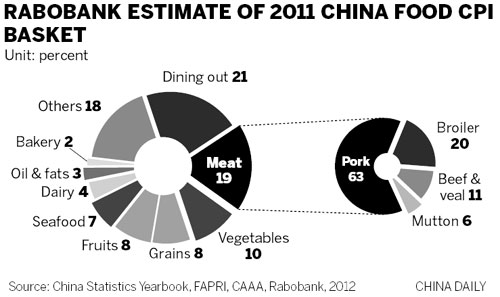 For China's policymakers and the general population, the consumer price index is one of the most-watched indicators. But how the China CPI actually works is not readily transparent.
The CPI for March was released on April 9, showing a rise to 3.6 percent, down from 4.9 percent in January 2011.
Food inflation dropped to 7.5 percent from 10.5 percent in January 2012. Although these two indicators show that this round of inflation may have come to an end, concerns remain regarding the direction of the CPI and its volatility.

Today's Top News
Editor's picks
Most Viewed