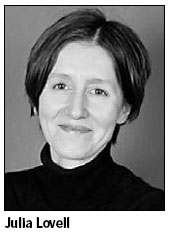 With demand for Chinese literature growing in the English speaking world, translators have rarely been so in demand.
One of the most acclaimed translators from Chinese to English is Julia Lovell, who has translated Chinese authors including Lu Xun, Han Shaogong and Zhu Wen for Western audiences.
"I think the secret behind a good translation is that there is no single secret. I think the crucial thing is for the translator to be as widely read as possible in the literature of the target language," Lovell says.