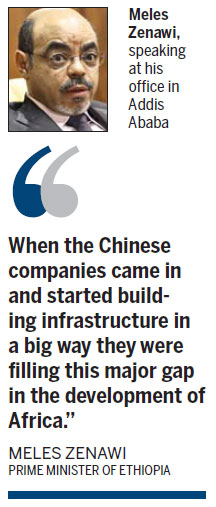 Ethiopian Prime Minister Meles Zenawi insists China is now coming to the rescue of Africa after a failed Western ideology of the past three decades has let the continent down.
He said the so-called Washington Consensus that aimed to liberalize the economies of developing countries had demonstrably failed and the Chinese were now picking up the pieces.
"The official doctrine among the international financial institutions which in the past determined policy in Africa was that infrastructure would be taken care of by the private sector. Well, we have waited 30 years and nothing much has happened," he said.