Fishing bans imposed on Pearl, Yangtze to help declining stock
By Jin Zhu in Beijing, Qiu Quanlin in Guangzhou and Zhou Wenting in Shanghai | China Daily | Updated: 2012-03-28 08:03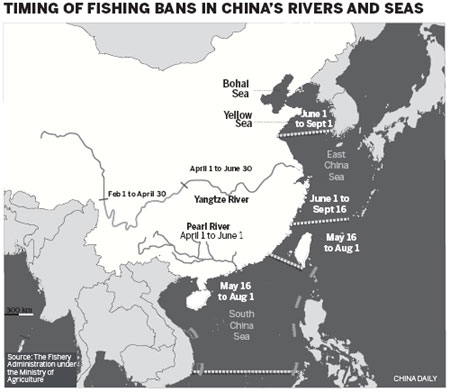 Seasonal fishing bans will be imposed on the Pearl River and the middle and lower reaches of the Yangtze River in April.
The move is part of China's efforts to rescue its declining wild fishing resources, and is in addition to bans in six other provinces and regions.
A 2-month ban will cover the 2,400-kilometer Pearl River, China's third-longest river, as well as its tributaries and some lakes.

Today's Top News
Editor's picks
Most Viewed