Shaping concepts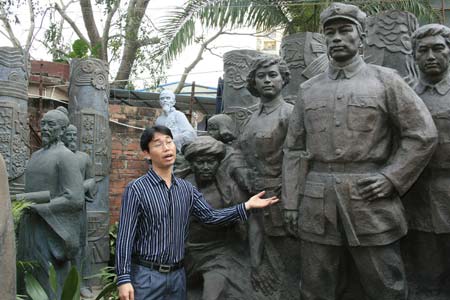 Chen Xuebo shows off his sculptures of heroes from various periods in his studio courtyard in Haikou, Hainan province. Photos by Huang Yiming / China Daily
A Guangzhou-trained and London-reinforced sculptor is blazing a trail in coconut palm trees-dotted Hainan, Raymond Zhou and Huang Yiming report in Haikou.
When Chen Xuebo was a child, he stumbled upon piles of plastic discarded from his father's factory that his dad had taken home to mend. In the father's absence, Xuebo attempted to make something out of them. His dad found out and, instead of scolding the youngster, encouraged him to develop an interest in sculpture.
Now, at 38, Chen Xuebo might be the most celebrated sculptor in Hainan province.

Today's Top News
Editor's picks
Most Viewed