Eye off the prize


Su Tong is known for his fascination with history and many of his works like (from left) Binu and the Great Wall, My Life as Emperor, Rice and The Boat to Redemption are set in the past. [Photos Provided to China Daily]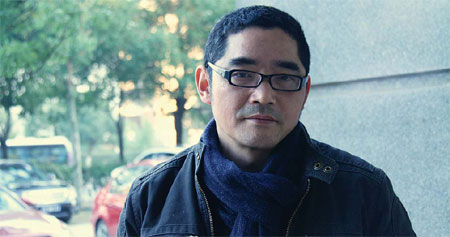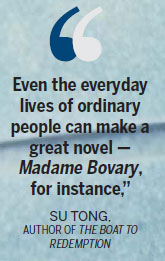 The prize-winning author Su Tong says he is not actively seeking more recognition but is keen to write his magnum opus. Chitralekha Basu and Song Wenwei report.
Su Tong first experienced success as a writer in his 20s. In 1993, his name was associated with director Zhang Yimou, when the latter's Raise the Red Lantern, based on Su's short story Wives and Concubines, was nominated for an Academy Award.
Critical recognition, too, has never been in short supply for Su, who effortlessly straddles the twin worlds of China's feudal past and post-independence confusion, its mythological tales of grandeur and operatic romance as well as the bestial ruthlessness and cruelty that marked some of its 20th-century history.

Today's Top News
Editor's picks
Most Viewed