Six essentials employees want in their jobs
Updated: 2012-01-10 08:10
(China Daily)
| | | | | | | | | |
| --- | --- | --- | --- | --- | --- | --- | --- | --- |
|   | | Print | | Mail | | Large Medium  Small | 分享按钮 | 0 |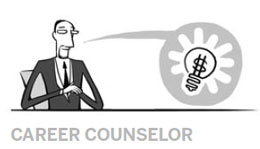 Have you ever wondered what actually motivates your employees and what is the key to retaining your best people? Beyond a competitive salary and staff benefits, there are some intangible factors that employees seek. Understanding these needs can help you increase employee motivation, which in turn will lead to higher job satisfaction, retention and productivity.
1. A great boss
One of the key reasons people leave their companies is down to their immediate superiors. A boss who is well loved by his employees is often rewarded with a high level of staff loyalty - even when all other work factors may not be ideal. There is a fine line between high turnover rate and high retention rate - and more often than not, the boss is that fine line.
2. Trust and respect
Although it is a fairly simple concept, many employers overlook the significance that many employees attach to these two feelings. You need to be objective and fair at all times, and be receptive to both the strengths and shortcomings of staff. It also means allowing room for failure and mistakes, and believing that they will improve.
3. Appreciation and recognition
Employees want to feel that their contributions are appreciated and that they are being rewarded for their achievements. Recognition does not always have to be extravagant or costly. For many people, a simple thank you note, a genuine compliment or praising their work in public or to senior management can carry a lot of significance but cost the employer hardly anything to provide.
4. Career progression
More often than not employees leave because they feel stagnant or, even worse, redundant. As an employer, you need to have a plan for individual growth. Employees need to feel challenged in their work. They want to upgrade themselves - either through training or taking on more responsibilities and expanding their portfolios.
5. Corporate culture
Due to the large amount of time they spend at work, many employees may place a strong and positive corporate culture high on their list. More often than not, the senior management of an organization is responsible for shaping and determining the company's culture - and their values, beliefs and vision will have a trickle-down effect on their employees.
6. Communication
Communication bridges the gap between the company and its employees, so it is extremely important.
(Contact gaoyuan@chinadaily.com.cn for questions and career advice)
Contributed by Daisy Chen, manager of banking and financial services at Robert Walters Talent Consulting Ltd China
(China Daily 01/10/2012 page14)