New character took control in 2011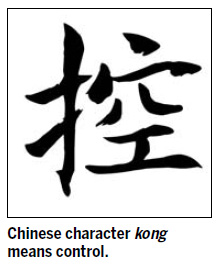 BEIJING - The Chinese character kong, a word that generally means control, has been selected as the 2011 character of the year in China.
The word was chosen after recommendations from Internet users, expert reviews and online polling that was jointly organized by the National Language Resource Monitoring and Research Center under the Ministry of Education, the State-run Commercial Press, and the China Youth Daily, a report in the newspaper said on Thursday.
Two million Internet users took part in the selection procedures, the report said.

Today's Top News
Editor's picks
Most Viewed