Man dies in detention from heart problem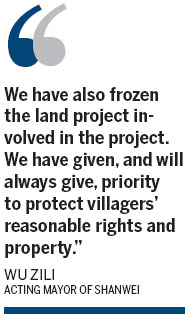 SHANWEI, Guangdong - The death of a man in detention was due to sudden cardiac death, sources with the Shanwei No 2 People's Hospital said.
The death of 42-year-old Xue Jinbo, who had been involved in a land dispute in Guangdong province, was not due to external force, according to an initial check of the body on Wednesday.
Liu Shuiping, a chief legal medical expert of Sun Yat-sen University Forensic Authentication Center, said bruises found on Xue's knee and wrists were not enough to determine that the suspect had been beaten before his death.

Today's Top News
Editor's picks
Most Viewed