UK students look East for studies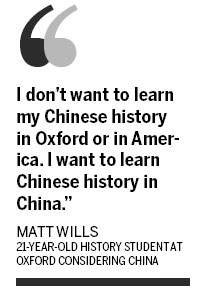 LONDON - Faced with rising fees this year at British universities, more students in the UK may consider attending Chinese institutions.
"It (rising tuition fees) is pushing me away," said 26-year-old Kari Hakala, a Finnish student pursuing a bachelor's degree in business management at Worcester University.
As an international officer at the student union of his university, Hakala campaigned several times against rising tuition fees in the UK.

Today's Top News
Editor's picks
Most Viewed