Shanghai's charm revealed
Updated: 2011-10-27 07:53
By Mu Qian (China Daily)
| | | | | | | | | |
| --- | --- | --- | --- | --- | --- | --- | --- | --- |
|   | | Print | | Mail | | Large Medium  Small | 分享按钮 | 0 |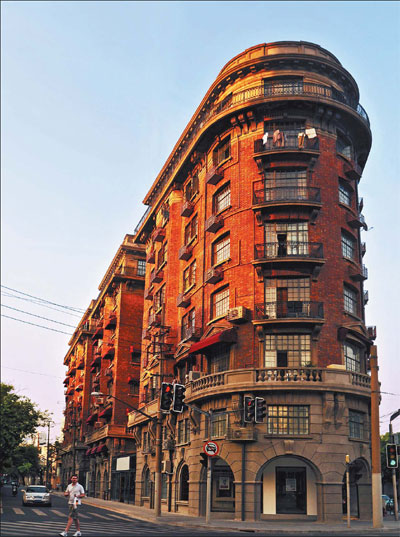 Wukang Road is like a living museum of architecture which bears witness to the city's past glories. Yang Huanmin / China Photo Press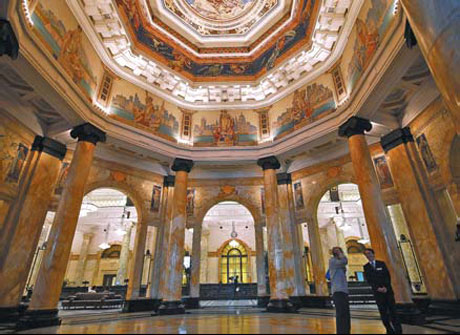 The HSBC Building on the Bund. Xiao Yang / China Photo Press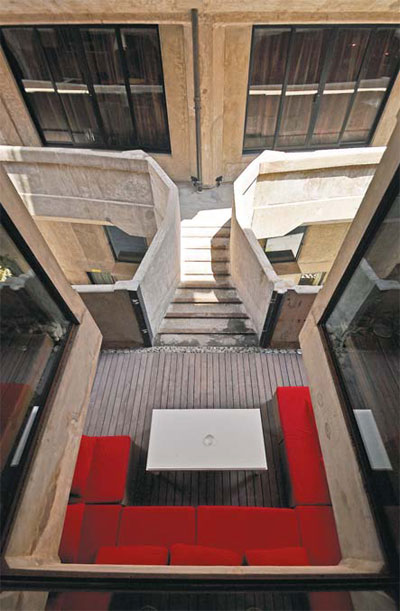 The slaughterhouse-turned art zone. Chen Xiaotie / China Photo Press
The city's principal tourist sights are well known, but Mu Qian gets off the beaten track and looks at some alternative destinations.
The representative image of Shanghai varies for travelers. For some, it is the Bund, for others,the World Expo Garden, or skylines of Pudong New Area. I believe only when you have seen these and dug deeper into the city can you feel its real charm. Having been to Shanghai more than 20 times, I'm still enthralled with new discoveries every time I go.
In Shanghai you can feel, perhaps more than in any other Chinese city, the dramatic changes of China in the past 150 years.
The thought occurred to me while I was having lunch at Chartres, a cafe and restaurant on Huashan Road. What makes the place special is that the building originally belonged to Dingxiang, a concubine of Qing Dynasty (1644-1911) statesman Li Hongzhang.
The building is a part of Dingxiang Garden, an English-style garden that was Li's private refuge in Shanghai, where he held conferences, entertained guests and stored a big collection of books.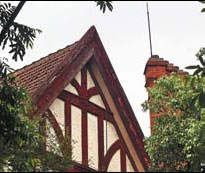 A European-style house on Wukang Road. Shen Jingwei / China Photo Press
Like many historic buildings in Shanghai, this former residence of Dingxiang experienced an eventful 20th century. It changed ownership several times, until it became part of the State-run Xingguo Hotel, after 1949.
Thanks to flourishing consumerism, many historic buildings in Shanghai have been turned into hotels, restaurants and entertainment venues. These legacies of Shanghai, whose doors used to be shut to ordinary people, are now open to the public, though they don't come cheap.
A seat by the window at Chartres offers a view of the quiet Huashan Road that is dominated by two- or three-story villas, a typical scene in the former French concession that is now a rare quiet enclave in the heart of Shanghai. If you take a bird's-eye view from a skyscraper, you can see that this is a flat area with a lot of green, surrounded by high-rises, like a basin in a plateau.
Exiting Chartres, I took a stroll along Wukang Road, formerly Route Ferguson, which has a large number of historic buildings. Paved in 1907, this road named after American missionary John Calvin Ferguson (1866-1945) used to be the home of many celebrities, including singer and film star Zhou Xuan (1918-1957), writer Ba Jin (1904-2005), and Soong Ching Ling (1893-1981), wife of Sun Yat-sen and former vice-president of the People's Republic of China.
It was also on this road that the hero and heroine of Ang Lee's film Lust, Caution had their secret rendezvous. Although that was a fictional story, many true dramas happened on this road, like the assassination of the first prime minister of the Republic of China, Tang Shaoyi, in 1938, in his former residence at 40, Wukang Road.
Even if you are not familiar with the history, the diverse styles of architecture along the road make a walk particularly enjoyable. From Mediterranean to French renaissance styles, from English country houses to art deco apartments, it is like a living museum of architecture.
The house 393A on Wukang Road is now the Old Houses Art Center of Xuhui district, which opened in 2010. It used to house the former Shanghai International Library in the 1930s. Now it has a permanent exhibition of miniatures of the most valued buildings of the area. You can also watch a documentary film about these buildings or read books about old Shanghai.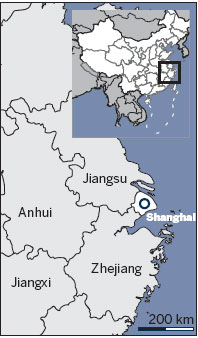 Wukang Road ends with Normandie Apartment, which was built in 1924 as the first apartment house in Shanghai with an outside gallery. Designed by the Hungarian architect Ladislav Hudec, it has a ship shape and was named after the World War I warship Normandie.
Normandie Apartment stands at the intersection of Wukang Road and Huaihai Road. From here I took a taxi and headed to another historic building - the former Shanghai Municipal Council Slaughterhouse.
Located at 10, Shajing Road, and built in 1933, this huge building used to be known as the "Far East's largest slaughterhouse". The whole building presents a peculiar layout that is square on the outside and round inside, with winding passages and scattered rooms that look like a maze.
Spiral staircases lead up to various specialized workshops within the abattoir. You can also go up the cattle path, though in the past it was reserved exclusively for cattle due to health and safety reasons.
The cattle path was designed to be rough and anti-slip to prevent injuries. On these paths, the cattle walked to holding pens for a period of feeding and rest before meeting their fate.
In its heyday, the Shanghai Municipal Council Slaughterhouse used to provide about two thirds of all the meat in Shanghai, with the business expanding to nearby cities.
The ownership of the slaughterhouse changed as governments changed. After being controlled by the Municipal Council (the administration of the Shanghai International Settlement) it was taken over by the Japanese who occupied Shanghai from 1937 to 1945. The Republic of China government was in charge after World War II, and the People's Republic of China has been in control since 1949.
It became No 1 Slaughterhouse of Shanghai in 1949 and functioned until 2002, when its slaughtering business moved to the outskirts.
The slaughterhouse is now a "creative industry zone" and has been renamed Old Millfun. Restaurants, cafes, clubs and shops have taken over and commercial events are often held in the atrium.
It is also favored by photographers who like to catch the play of ever-changing light and shadow in the building, while tourists like to savor the atmosphere of Shanghai during its industrialization era.
My last destination for the day's tour was the neo-classical HSBC Building, on the Bund. Built in 1923, it was the headquarters of the Shanghai branch of The Hongkong and Shanghai Banking Corporation until 1955, when the Shanghai municipal government moved in. Now it houses the Shanghai Pudong Development Bank.
During renovations in 1997, eight mosaic murals were found near the ceiling of the building, depicting eight cities in which HSBC had branches: Shanghai, Hong Kong, Tokyo, London, New York, Bangkok, Paris and Calcutta. The murals had been covered in stucco and painted over by an architect during the "cultural revolution" (1966-1976) in order to save them from destruction.
Thanks to the architect, the murals now make the bank the most beautiful I have seen. I spent a long time looking at the eight murals, each of which featured a principal mythological figure against the backdrop of the city's scenery.
I'm not sure how many more treasures from Shanghai's glorious past are still tucked away in the city. But I'll come back to look for them.
(China Daily 10/27/2011 page19)