Food supply not keeping pace with demand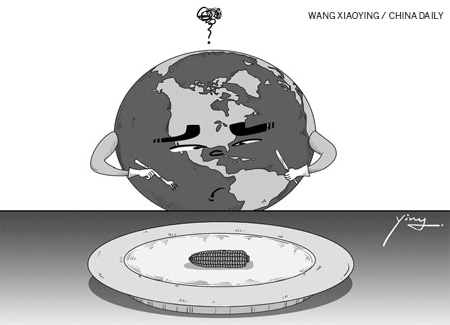 World Food Day is observed each year on Oct 16. This date commemorates the founding of the Food and Agriculture Organization of the United Nations in 1945. This year the theme of World Food Day is "Food Prices: from crisis to stability". Rarely could the subject have been more relevant for economies and people across the globe.
According to the UN, world food prices surged to an all-time high in February. Even though many items have fallen in price since then, food prices are still high and have doubled over the past five years. The trend for food prices is clearly up.
Demand is rising. Supply is not keeping pace. Several factors explain this worrying development. One positive is that as emerging economies grow, more people are moving out of poverty, finding jobs and are able to feed themselves or spend more on food.

Today's Top News
Editor's picks
Most Viewed