Rules for a new world order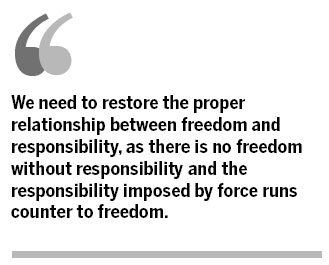 After the end of World War II, a new international system arose, characterized politically by the primacy of the large, liberal, democratic countries that had emerged as victors from the war, and financially by the dollar as the reference currency.
This new system developed over the years because of several factors. One was the break-up of the Soviet Union as a global power, the immediate direct effect of which was to downgrade Russia to an "emerging power". That ended the US-USSR strategic and military bipolarity, which, until 1991, had stabilized the political system according to the logic of a balance of fear. That in turn gave the United States, the sole remaining major power, a hegemonic role in terms of politics, economics and finance. A third factor was the triumph and diffusion of capitalism and the market economy.
An American political scientist defined the new situation as "the end of history", convinced that its situation would last indefinitely and result in a new and independent historical cycle. Fortunately, history has not ended.

Today's Top News
Editor's picks
Most Viewed