Harsh penalties for errant airline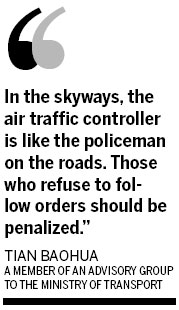 SHANGHAI - A Chinese airline company has been severely punished after one of its pilots refused to give way to a Qatar Airways' jet requesting a priority landing due to fuel shortage in Shanghai in early August, China's civil aviation authority said on Monday.
Juneyao Airlines, a Shanghai-based carrier, was temporarily banned from expanding its business, setting up subsidiaries and buying or leasing new aircraft.
The privately owned airline was also required to cut 10 percent of its current flight capacity for three months, according to a statement from the Civil Aviation Administration of China (CAAC).

Today's Top News
Editor's picks
Most Viewed