China Life plans 'more regular' issues of debt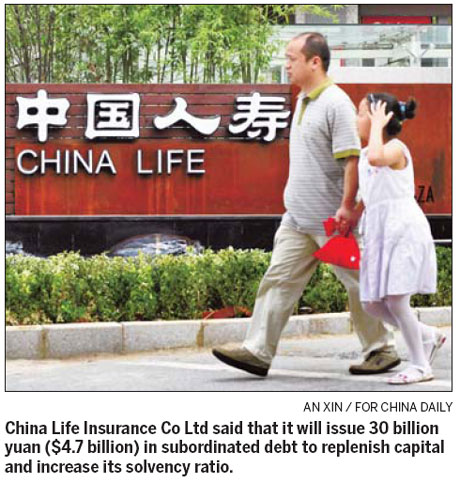 BEIJING - Debt issues will be a more regular option for China Life Insurance Co Ltd, the world's largest life insurer by market capitalization, to restore its claims paying ability amid a declining performance, a top executive of the company said on Wednesday.
China Life recorded a 28.1 percent drop in first-half net profit to 12.96 billion yuan ($2.03 billion), despite 5.6 percent growth in total revenue to 227.47 billion yuan, according to the company's interim report.
As of June 30, the insurer's solvency ratio, which measures its ability to pay claims, fell to 164 percent from 212 percent at the end of 2010.

Today's Top News
Editor's picks
Most Viewed